---
Insured Cash Sweep Account
Protect Your Funds and Earn Interest with Our Insured Cash Sweep
At Citizen State Bank, we pride ourselves on providing our customers with exceptional banking services and products that meet their unique needs. Our Insured Cash Sweep account is just one example of how we go above and beyond to help individuals, businesses, and municipalities in the small towns we serve in Colorado. With our full FDIC insurance coverage on balances, you can trust that your funds are secure and accessible whenever you need them.
---
Open an Account
---
Safeguard Your Funds and Enjoy Flexibility with an Insured Cash Sweep Account
The Insured Cash Sweep Account process involves dividing your funds into amounts below the FDIC insurance maximum of $250,000 and distributing them across deposit accounts at various FDIC-insured banks within a network. This allows for multi-million-dollar FDIC insurance coverage while maintaining flexibility and earning interest. With our account, you can:
Peace of Mind: Rest easy knowing your funds are eligible for multi-million-dollar FDIC insurance, a protection backed by the full faith and credit of the United States government. No one has ever lost a penny of FDIC-insured deposits.
Earn Interest: Receive a single interest rate per product option or CD maturity.
Save Time: Work directly with us – a bank you know and trust – to access multi-million-dollar FDIC insurance. Eliminate the need to track collateral continuously, manage multiple bank relationships, manually consolidate bank statements, and other time-consuming tasks.
Maintain Flexibility: Gain access to funds placed in demand deposit accounts and money market deposit accounts. For CD placements, choose from multiple term options, including 4 weeks, 13 weeks, 26 weeks, 1 year, 2 years, and 3 years, to meet your liquidity needs
Open Your Insured Cash Sweep Account Today
Ready to take advantage of our Insured Cash Sweep account? Whether you're located in Ouray, Ridgway, Silverton, Naturita, or Telluride, we're here to help you get started. You can apply online or visit any of our local branches to speak with a friendly representative who can assist you with the application process. Don't miss out on the opportunity to maximize your FDIC insurance coverage and earn a competitive interest rate on your deposits.
---
Open an Account
---
Common Questions About Insured Cash Sweep Accounts
---
Open an Account
---
Download Our Mobile App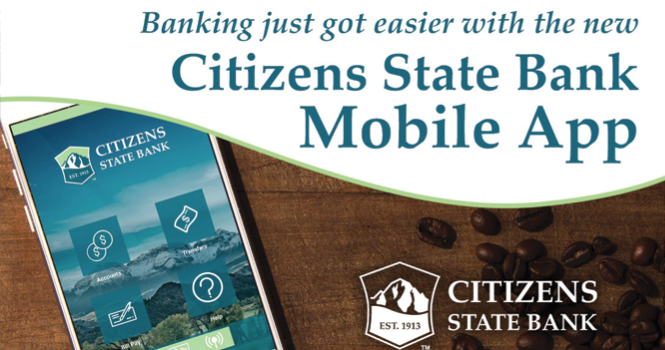 Download the new Mobile App & get access to these great features!
Mobile Check Deposit, Transfers, and Bill Pay
Access to Account Balances & Transactions
Download the app for free from iTunes or Google Play.
---
Have questions? Just ask. We're here to help.
We will respond during regular business hours, M-F - 8:30AM to 5:00PM.
Phone: 970.325.4478
Contact Us
At our discretion, we may change the interest rate on the account monthly.
Rate Information:
This Account is an interest bearing account.
The interest rate and annual percentage yield may change. At our discretion, we may change the interest rate on the account Monthly. Interest begins to accrue on the business day you deposit noncash items (for example, checks). Interest will be compounded monthly and will be credited to the account monthly. If the account is closed before interest is credited, you will not receive the accrued interest. If this account is used as an COLTAF Trust Account, then Interest (less applicable fees and service charges) will be sent to the Colorado Lawyer Trust Account Foundation.
Balance Information:
We use the daily balance method to calculate the interest on the account. This method applies a daily periodic rate to the principal in the account each day. You must maintain a minimum balance of $2,500.00 in the account each day to obtain the disclosed annual percentage yield.
Limitations:
You must deposit $100.00 to open this account.
Account Fees:
$2,500 and over
No monthly service charge
Below $2,500
$10.00 per month
Up to 6 withdrawals per month No Fee
Over 6 withdrawals per month $15.00 each.