---
Altitude Personal Checking
The Hassle-Free and Affordable Personal Checking Account
Citizens State Bank is a community bank that takes pride in serving the small towns of Colorado. We believe in providing personalized banking services that are tailored to meet the unique needs of our customers. Our mission is to be the most trusted financial partner in the communities we serve. We offer a range of banking products and services to help you manage your finances and achieve your financial goals. Our Altitude Checking account is one such offering that we are proud to present.
---
Open an Account
---
Manage Your Money with Ease: Altitude Checking's Key Features
Altitude Checking is a non-interest-bearing account that is designed to help you manage your money without any unnecessary fees or charges. With no minimum opening deposit or minimum balance requirements, this account is perfect for anyone looking for a low-cost and hassle-free checking account. Some of the key features of Altitude Checking include:
No Monthly Service Charge: Unlike other checking accounts that charge you a fee for maintaining your account, Altitude Checking is free of any monthly service charge.
Online Banking, Bill Pay*, and eStatements**: With Altitude Checking, you can conveniently manage your account online from the comfort of your home or office. You can access your account information, pay bills, and receive eStatements without having to visit a branch.
Visa Debit Card: Altitude Checking comes with a Visa Debit Card that you can use to make purchases or withdraw cash from ATMs. There are no annual fees associated with this card.
Ready Reserve Line of Credit***: Altitude Checking also offers a Ready Reserve Line of Credit that can help you cover unexpected expenses or emergencies. A $10 annual fee may apply.
Experience the Freedom of Altitude Checking: Open Your Account Now
---
Open an Account
---
Get to Know Altitude Checking: Frequently Asked Questions
---
Open an Account
---
Download Our Mobile App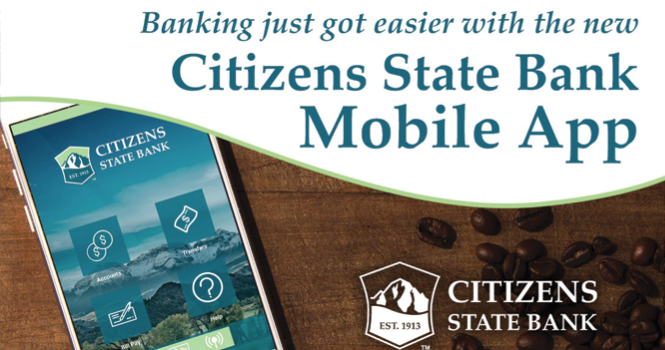 Download the new Mobile App & get access to these great features!
Mobile Check Deposit, Transfers, and Bill Pay
Access to Account Balances & Transactions
Download the app for free from iTunes or Google Play.
---
Have questions? Just ask. We're here to help.
We will respond during regular business hours, M-F - 8:30AM to 5:00PM.
Phone: 970.325.4478
Contact Us
Disclaimers
*Certain Bill Pay fees and limitations apply. Please refer to the Schedule of Fees and product terms and conditions
**$2.00 monthly fee for paper statements
***$100.00 Credit Line for all Altitude Checking account holders upon request after 90 calendar days of account opening and in good standing for new customers, higher limits are subject to qualification, see terms & conditions for all applicable fees and annual percentage rate.
Limitations: Five cleared checks per statement cycle at no cost, $0.50 per check thereafter.
Account Fees: The following fee applies to this account: Printed Statement Fee: $2.00.