For Homes Beyond the Ordinary: Jumbo Home Loans from CSB
In the picturesque landscapes of Colorado, where luxury meets tranquility, Citizens State Bank stands as a beacon of trust and expertise. Serving the heart of communities in Ouray, Ridgway, Silverton, Naturita, and Telluride, we understand the aspirations of our discerning clientele. For those with an eye on grandeur and a desire for expansive, luxurious properties, our Jumbo Home Loans are tailored to fit your refined tastes and substantial ambitions.
---
Contact Our Mortgage Experts
---
Elevate Your Home Buying Experience with Our Jumbo Home Loans
A Jumbo Home Loan, as the name suggests, is designed for financing high-value properties that surpass conventional loan limits. It's not just a mortgage; it's a statement of your aspirations. Whether you're eyeing a sprawling estate, a historic mansion, or a modern architectural marvel, a Jumbo Home Loan is your key to unlocking these exclusive properties.
When you need a Jumbo Home Mortgage
Conventional loans, which are the most common type of mortgage, have specific loan limits set by the Federal Housing Finance Agency (FHFA). These limits are based on the changing dynamics of the housing market and are adjusted annually. They represent the maximum loan amount that Fannie Mae and Freddie Mac, the government-sponsored entities, are willing to back. Any mortgage that exceeds these limits doesn't fit within the purchasing criteria of these entities.
If you're considering properties in Colorado, it's essential to be aware of the local limits:
Properties valued over $647,200 in Montrose, Ouray, and San Juan Counties would necessitate a Jumbo Home Loan.
In San Miguel, this threshold is set at $756,700.
Why Settle for Ordinary? Go Beyond with Citizens State Bank's Jumbo Home Loans!
Are you poised to make a statement in Ouray, Ridgway, Silverton, Naturita, or Telluride with a property that stands out? Let Citizens State Bank be your financial partner in this journey of grandeur. While conventional loans cater to the majority of the housing market, Jumbo Home Loans are tailored for those unique properties that stand out in terms of luxury, location, and price. If you're in the market for such a property, understanding these distinctions is crucial in making an informed decision. Reach out to us today or visit our nearest branch. Together, let's turn your luxurious dreams into reality.
At Citizens State Bank, we proudly uphold our commitment as an Equal Housing Lender, ensuring fair and equitable lending opportunities for all.
---
Contact Our Mortgage Experts
---
Common questions about Jumbo Home Loans
---
Contact Our Mortgage Experts
---
Download Our Mobile App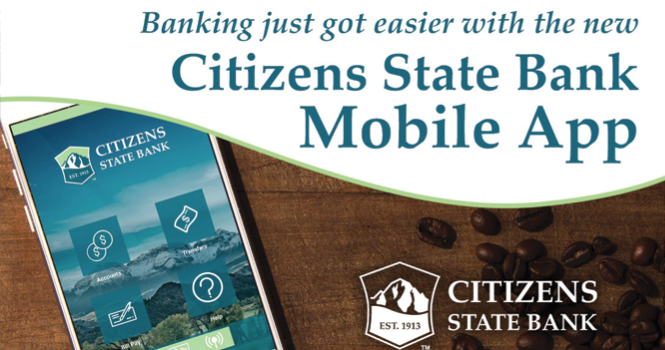 Download the new Mobile App & get access to these great features!
Mobile Check Deposit, Transfers, and Bill Pay
Access to Account Balances & Transactions
Download the app for free from iTunes or Google Play.
---
Have questions? Just ask. We're here to help.
We will respond during regular business hours, M-F - 8:30AM to 5:00PM.
Phone: 970.325.4478
Contact Us