Save Smarter with Our Personal Savings Account
At Citizens State Bank, we are dedicated to helping our customers achieve their financial goals. Whether you're saving for a rainy day, planning for a big purchase, or investing for the future, we have the tools and resources to help you succeed. With our personal savings account, you can enjoy a competitive interest rate, low minimum initial deposit, and convenient access to your funds.
---
Open an Account
---
Easy Access to Your Funds with Our Personal Savings Account
Our personal savings account is designed to help you grow your savings while maintaining easy access to your funds. Here are some key features of our account:
Competitive interest rate*: Our savings account offers a competitive interest rate that is subject to change on a monthly basis, allowing you to earn more on your savings.
Low minimum initial deposit: You can open a personal savings account with just $25, making it accessible to everyone.
Quarterly compounding and crediting: We compound and credit your interest to your account on a quarterly basis, allowing you to earn interest on your interest.
Withdrawal flexibility: You can make up to two withdrawals per month with no fee, giving you the flexibility to access your funds when you need them.
Open Your Personal Checking Account Today: Apply Online or Visit a Branch Near You
---
Open an Account
---
Frequently Asked Questions About Personal Savings Accounts
---
Open an Account
---
Download Our Mobile App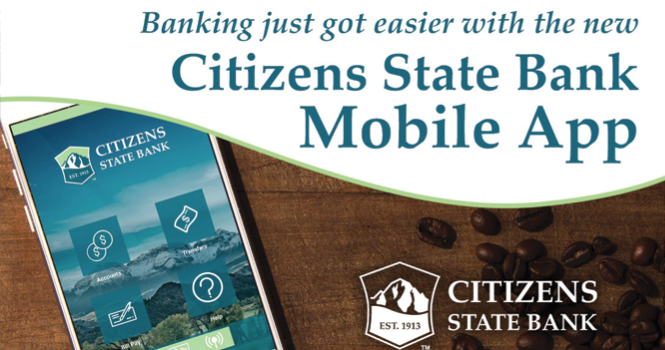 Download the new Mobile App & get access to these great features!
Mobile Check Deposit, Transfers, and Bill Pay
Access to Account Balances & Transactions
Download the app for free from iTunes or Google Play.
---
Have questions? Just ask. We're here to help.
We will respond during regular business hours, M-F - 8:30AM to 5:00PM.
Phone: 970.325.4478
Contact Us
Rate Information:
This Account is an interest bearing account.
The interest rate and annual percentage yield may change. At our discretion, we may change the interest rate on the account Monthly. Interest begins to accrue on the business day you deposit noncash items (for example, checks). Interest will be compounded quarterly and will be credited to the account quarterly. If the account is closed before interest is credited, you will not receive the accrued interest. If this account is used as an COLTAF Trust Account, then Interest (less applicable fees and service charges) will be sent to the Colorado Lawyer Trust Account Foundation.
Balance Information:
We use the daily balance method to calculate the interest on the account. This method applies a daily periodic rate to the principal in the account each day.
Limitations:
You must deposit $25.00 to open this account. You may make six (6) transfers from your account each four (4) week or similar period, if by preauthorized or automatic transfer, or telephone (including data transmission) agreement, order or instruction or by check, draft, debit card or similar order (including POS transactions), made by the depositor and payable to third parties. Transfers and withdrawals made in person, by messenger, by mail or at an ATM are unlimited.
Account Fees:
Up to 2 withdrawals per month
No Fee
Over 2 withdrawals per month
$5.00 each