Every Day's a Vacation: Secure Your Retreat with Our Vacation Home Loans
In the heart of Colorado, Citizens State Bank stands as a symbol of trust, community, and financial expertise. Serving the vibrant towns of Ouray, Ridgway, Silverton, Naturita, and Telluride, we understand the allure of owning a vacation home in this region. For those with discerning tastes and an eye for investment, our vacation home mortgage solutions are tailored to turn your aspirations into reality.
---
Contact Our Mortgage Experts
---
Embrace the Magic of the Rockies with a Vacation Home Mortgage.
Imagine waking up to the breathtaking beauty of the Rockies, right at your doorstep. Colorado's enchanting region beckons you with its siren song of pristine snow-covered slopes in winter and the allure of picturesque mountain trails in summer. Every season unveils a new adventure, a new story. And what better way to immerse yourself in this wonderland than by owning a piece of it? A vacation home here isn't just property; it's an invitation to a lifetime of memories, waiting to be made.
As more and more travelers fall in love with this region, the demand for accommodations is skyrocketing. Why get caught in the rental rush each season when you can have your own sanctuary? Investing in a vacation property here is not just about luxury and convenience; it's a savvy financial move. Over time, as rental costs rise, you'll relish the foresight of your decision.
Your Dream Vacation Home Awaits! Apply today.
Dive into the heart of Colorado with a vacation home that's more than just a property—it's a passport to endless adventures, serene retreats, and smart investing. With the majestic Rockies as your backdrop, every moment becomes a cherished memory. Don't just visit; belong. At Citizens State Bank, we're here to guide you every step of the way. Secure your piece of paradise now and embrace a lifetime of unparalleled experiences. Connect with us today and let's turn your dream into reality.
At Citizens State Bank, we proudly uphold our commitment as an Equal Housing Lender, ensuring fair and equitable lending opportunities for all.
---
Contact Our Mortgage Experts
---
Common questions about Vacation Home Mortgages
---
Contact Our Mortgage Experts
---
Download Our Mobile App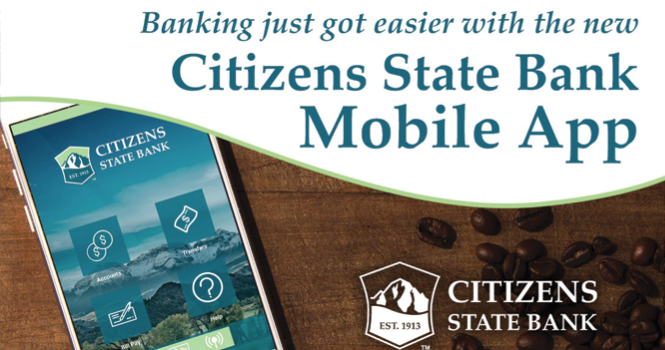 Download the new Mobile App & get access to these great features!
Mobile Check Deposit, Transfers, and Bill Pay
Access to Account Balances & Transactions
Download the app for free from iTunes or Google Play.
---
Have questions? Just ask. We're here to help.
We will respond during regular business hours, M-F - 8:30AM to 5:00PM.
Phone: 970.325.4478
Contact Us