---
Adjustable Rate Mortgages (ARM)
A Dynamic Approach to Home Financing: Adjustable Rate Mortgages Explained
Citizens State Bank stands as more than a mere financial institution. We are an integral part of the Colorado landscape, deeply rooted in communities such as Ouray, Ridgway, Silverton, Naturita, and Telluride. Recognizing the aspirations of our community members, we offer our expertise in home buying through our Adjustable Rate Mortgage (ARM) program.
---
Contact Our Mortgage Experts
---
Why Choose Our Adjustable Rate Mortgage (ARM)
An ARM differs from a fixed-rate mortgage in that its interest rate can fluctuate over time. This variability means monthly payments may increase or decrease. However, rest assured that the application process remains consistent and transparent, and our team is dedicated to ensuring clients meet all necessary criteria.
When considering an ARM, it's crucial to weigh both its advantages and considerations. Consulting with a financial advisor or mortgage specialist can provide clarity and help in making an informed decision.
Advantages of an Adjustable Rate Mortgage (ARM)
Initial Savings: One of the most appealing features of an ARM is its typically lower starting interest rate compared to fixed-rate mortgages. This means that during the initial phase of the mortgage, usually the first few years, homeowners can benefit from lower monthly payments. This can be especially advantageous for those who are looking to save money in the short term or anticipate a rise in their income in the near future.
Flexibility for the Future: ARMs are designed with flexibility in mind. If you're someone who doesn't plan on staying in a home for an extended period, perhaps due to job relocation or other life changes, an ARM might be a suitable choice. Additionally, if market conditions are favorable, you might consider refinancing to lock in a lower fixed rate in the future. This adaptability can be a strategic advantage for certain homeowners.
Important Considerations Before Choosing an Adjustable Rate Mortgage (ARM):
Variable Rates: The defining feature of an ARM is its variable interest rate. After the initial fixed-rate period, which can range from a few months to several years, the interest rate can adjust based on specific market indices. This means that if market interest rates rise, so will the interest rate on your ARM, leading to potentially higher monthly payments. It's crucial for potential ARM holders to be prepared for these fluctuations and ensure they can manage potential increases in payments.
Potential Uncertainty: While fixed-rate mortgages provide homeowners with the certainty of a consistent interest rate and monthly payment throughout the life of the loan, ARMs do not offer the same predictability. After the fixed-rate period ends, monthly payments can increase or decrease based on market conditions. This variability requires homeowners to be financially prepared for potential changes in their monthly expenses. It's essential to understand and be comfortable with this aspect of ARMs before committing.
Apply for our Adjustable Rate Mortgage (ARM) Now and Take the First Step Towards Your Dream Home!
Considering establishing your home in Ouray, Ridgway, Silverton, Naturita, or Telluride? Allow Citizens State Bank to be your trusted guide. Engage with our experts or visit our nearest branch. Together, we'll strategize the optimal mortgage solution tailored to your needs.
At Citizens State Bank, we proudly uphold our commitment as an Equal Housing Lender, ensuring fair and equitable lending opportunities for all.
---
Contact Our Mortgage Experts
---
Common questions about Adjustable Rate Mortgages.
---
Contact Our Mortgage Experts
---
Download Our Mobile App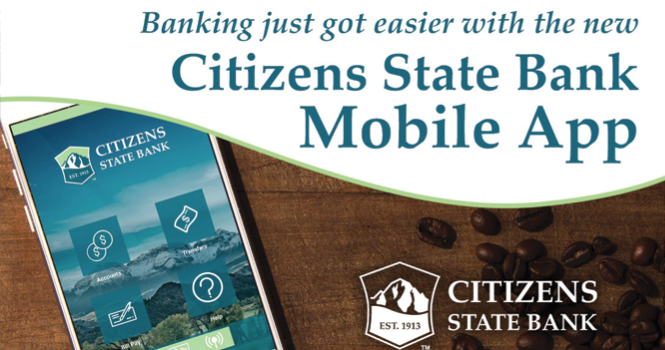 Download the new Mobile App & get access to these great features!
Mobile Check Deposit, Transfers, and Bill Pay
Access to Account Balances & Transactions
Download the app for free from iTunes or Google Play.
---
Have questions? Just ask. We're here to help.
We will respond during regular business hours, M-F - 8:30AM to 5:00PM.
Phone: 970.325.4478
Contact Us