Build a Prosperous Business with Citizens State Bank's Savings Solutions
At Citizens State Bank, we're committed to supporting businesses in Ouray, Ridgway, Silverton, Naturita, and Telluride through personalized banking solutions. Our business savings account is designed to help your company grow by offering a secure and convenient way to save for future investments, emergencies, or growth opportunities. As your community bank, we provide a professional yet friendly approach to banking, ensuring you receive the personalized attention and expert advice your business deserves.
---
Open an Account
---
Save for Success: Discover Our Business Savings Account Features
Our business savings account is designed to support your business's financial needs and growth aspirations. The benefits of our account include:
An accessible initial deposit of $25 makes it easy for businesses of all sizes to start saving. This low barrier to entry helps you focus on building a secure financial future for your company.
Up to 6 transfers from your account per month provide flexibility in managing your funds. This feature allows you to move money between accounts with ease, ensuring your finances are always aligned with your business goals.
Unlimited in-person or ATM transfers and withdrawals offer you the convenience of accessing your funds whenever needed. Whether you visit one of our local branches or use an ATM, your money is always within reach.
Enjoy up to 2 withdrawals per month at no cost, with a nominal fee of $1.00 per extra withdrawal. This cost-effective structure supports your business's financial management while encouraging responsible savings practices.
Online banking access ensures that you can monitor and manage your savings account from anywhere, anytime. This user-friendly feature helps you stay in control of your business's financial health and make informed decisions.
Invest in Your Business's Financial Stability: Open a Business Savings Account Today
Are you ready to build a solid financial foundation for your business? Start the application process online or visit one of our local branches in Ouray, Ridgway, Silverton, Naturita, or Telluride. Our dedicated team is here to help you set up your business savings account and provide personalized financial solutions that cater to your business's unique needs. Join our growing community of satisfied business owners and let us support you on your journey to success.
---
Open an Account
---
Common questions about business savings accounts
---
Open an Account
---
Download Our Mobile App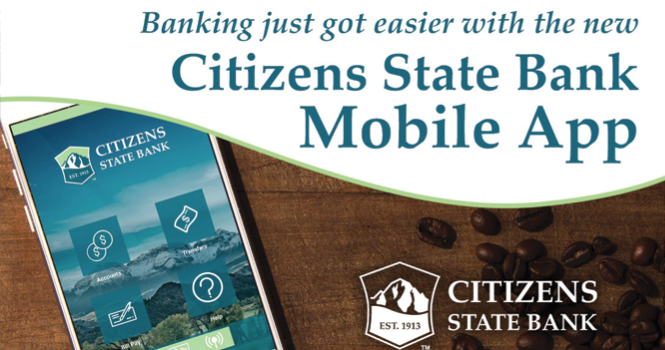 Download the new Mobile App & get access to these great features!
Mobile Check Deposit, Transfers, and Bill Pay
Access to Account Balances & Transactions
Download the app for free from iTunes or Google Play.
---
Have questions? Just ask. We're here to help.
We will respond during regular business hours, M-F - 8:30AM to 5:00PM.
Phone: 970.325.4478
Contact Us