Ensuring Your Agriculture's Vital Resource with Our Water Stock
Citizens State Bank has roots deeply planted in the communities of Ouray, Ridgway, Silverton, Naturita, and Telluride. We understand the crucial role water plays in your agricultural endeavors. That's why we're proud to provide the opportunity of buying water stocks as a strategic investment for your agri-business needs.
Whether you're a small-scale farmer, a large rancher, or an agricultural entrepreneur, we offer water stock for agricultural use that is tailored to support and enhance your operations.
---
Contact Our Business Team
---
Benefits of Investing in Our Water Stock
Water stock for farming is a valuable asset that can safeguard your agricultural operations from water scarcity, ensuring that your crops and livestock always have the vital resource they need. Investing in agricultural water stock not only secures your access to water but can also serve as a solid financial investment that can appreciate over time, depending on water availability and demand.
Invest in Our Water Stock Today
If you're located in Ouray, Ridgway, Silverton, Naturita, or Telluride, we encourage you to discover how investing in Water Stock can benefit your business. Visit your nearest Citizens State Bank branch or connect with our Business Lending Team to explore how our Water Stock can support your specific agricultural needs.
Dive into the opportunity of securing your water needs and strengthening your agricultural operations. Contact us today!
---
Contact Our Business Team
---
Common questions about Water Stock
---
Contact Our Business Team
---
Download Our Mobile App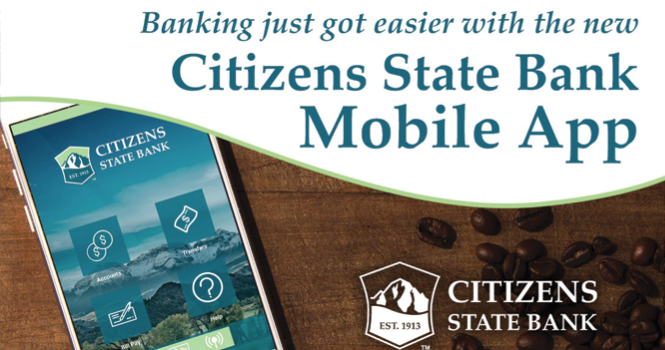 Download the new Mobile App & get access to these great features!
Mobile Check Deposit, Transfers, and Bill Pay
Access to Account Balances & Transactions
Download the app for free from iTunes or Google Play.
---
Have questions? Just ask. We're here to help.
We will respond during regular business hours, M-F - 8:30AM to 5:00PM.
Phone: 970.325.4478
Contact Us