---
Commercial Real Estate Loan
The Benefits of Choosing Citizens State Bank for Your Commercial Real Estate Financing Needs
Welcome to Citizens State Bank, where we turn your business dreams into reality with our comprehensive commercial real estate Financing solutions. We understand the dynamics of small-town business operations in Colorado and are passionate about fostering the growth of businesses in Ouray, Ridgway, Silverton, Naturita, and Telluride.
Our Commercial Real Estate Loan is tailored to empower local business owners and investors to reach their financial objectives. We pride ourselves on offering commercial real estate lending services that are as diverse as our community. Our team of expert loan advisors is ready to guide you through each step, ensuring you get a customized loan solution that matches your unique needs.
---
Contact Our Business Team
---
How a Commercial Real Estate Loan Can Benefit Business Owners and Investors
Our business property loans are designed with you in mind. These loans can provide the financial boost you need to expand your business, secure prime real estate, or even refinance an existing commercial property.
Investing in commercial real estate can be one of the smartest moves a business owner or investor can make. With commercial land financing from Citizens State Bank, you can purchase land for a new office, retail location, or any other type of commercial property. This can provide a stable foundation for your business growth or investment portfolio.
For those looking into Business Real Estate Investment, we offer loans for both owner-occupied and investment properties. Our team understands the local markets and can provide insightful advice, assisting you in making well-informed decisions to ensure profitable investments.
Start Your Commercial Real Estate Journey Today
At Citizens State Bank, we're eager to help you make the most of your real estate opportunities. If you're in Ouray, Ridgway, Silverton, Naturita, or Telluride, we invite you to visit your local branch to discuss your Commercial Real Estate Loan needs. For those who prefer to start the conversation from the comfort of your own space, our Business Lending Team is just one call away.
Don't let your business dreams stay dreams. Take action today and start your journey towards successful business property ownership or real estate investment.
---
Contact Our Business Team
---
Common questions about Commercial Real Estate Loans
---
Contact Our Business Team
---
Download Our Mobile App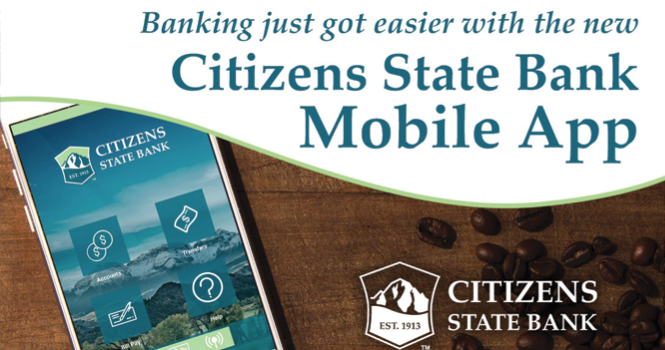 Download the new Mobile App & get access to these great features!
Mobile Check Deposit, Transfers, and Bill Pay
Access to Account Balances & Transactions
Download the app for free from iTunes or Google Play.
---
Have questions? Just ask. We're here to help.
We will respond during regular business hours, M-F - 8:30AM to 5:00PM.
Phone: 970.325.4478
Contact Us